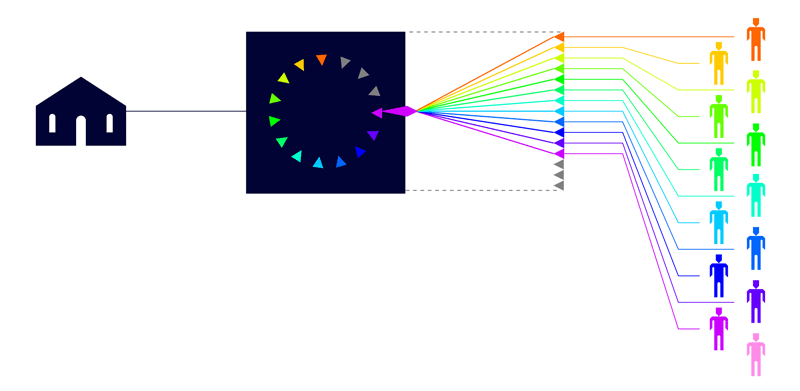 Rogaland Kunstsenter jobber med Curatron prosjektet. Curatron er et online kuratorisk verktøy som gir kunstneren en direkte innflytelse i utstillingsprosessen. En Open Call har blitt utlyst for utstillinger og residencies i Norden og Baltikum, og den finner du her.
Rogaland Kunstsenter (RKS) is an artist-run institution and presents contemporary art exhibitions, hosts presentations, seminars and debates, facilitates residency programs, and develops art projects and public art commissions. RKS also actively supports artistic freedom of speech and is a center of excellence for the professional artists of the region.The center was established in 1978 to create an autonomous alternative to public museums, art associations and private galleries, where the artists could have more influence on the institution's profile. Overall, Rogaland Kunstsenter works to strengthen the professional art community in the region and encourage national and international collaborations.
RKS are looking for three artists for a group exhibition slotted for Fall/Winter 2017. RKS offers each exhibiting artist a fee of 5000 NOK, plus travel (max 5000kr) and accommodation. RKS covers installation costs, printing of signage, postcards, promotional material and transportation one way.
Application period ~ 05.12.16 – 09.01.16
Selection period ~ 09.02.16 – 09.13.16
Exhibition period ~ 05.01.17 – 11.01.17
Number of participants 3
Curatron is an online software tool that involves artists directly in the curatorial processes of the exhibitions in which they participate. Curatron is an anonymous system of peer evaluation and selection, which enables a pool of artists to select co-exhibitors from amongst a group of applicants of which they are a part of. The prize sought out by the Curatron software is the algorithm for the perfect, or at least perfectly coherent, thematic group show. With the cooperation of human artists, this may just be achievable.