The Wilson Exercises som gjestet Rogaland Kunstsenters sommerskole sommeren 2014 har tatt turen videre til Los Angeles. Basert på sommerskolen og arbeidet i Stavanger har gruppen jobbet med et utstillingsprosjekt som nå åpner på
REDCAT
!
December 13, 2014 to February 8, 2015
Opening Reception Dec 13, 6-9pm
Conversation between artists and Rivet: 6.30 pm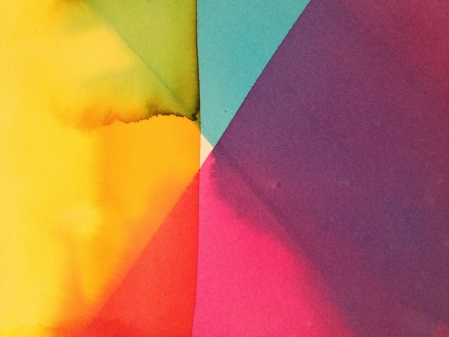 REDCAT presents The End of Summer: The Wilson Exercises, a duo exhibition with newly created work by Anna Craycroft and Marc Vives, guest-curated by the curatorial office Rivet. Developed during an ongoing, multi-year research project called The Wilson Exercises, the exhibition marks the first presentation of the artists in Los Angeles. 
 
The Wilson Exercises is a framework in which the artists and the curators have shared materials and research since fall 2012. The End of Summer is the first iteration of this research in exhibition format. The project suspends the pressure of finite outcome and deals with shared method and productive process, without clear distinctions between doing, making and showing.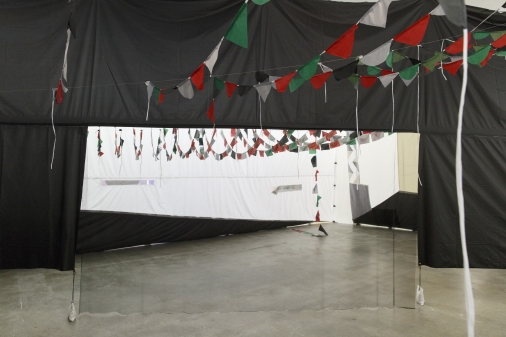 In the gallery, Marc Vives creates a cave-like fabric installation that contains a visual and aural environment inspired by the non-rational visual language of popular street festivals in Spain. This semi-secretive space is framed by Anna Craycroft's large black and white oversize posters, hung in a dense grid to create transformations of basic geometric forms. They are created by the stripping down and subsequent adding of coloring and folds that produce timbre. The exhibition, as the curators explain, pivots around dynamics of togetherness and withdrawal, obscurity and immediate visibility. It uses a visual vocabulary of learning but turns that into an atmospheric element, highlighting experiential learning over measurable cognitive acquisition.
 
The exhibition in Los Angeles was preceded by a residency at the Rogaland Kunstsenter (Stavanger, Norway) in summer 2014. The Wilson Exercises will have a third public appearance, as an exhibition, at Espai 13 of the Fundació Miró (Barcelona, Spain) in March 2015. The Wilson Exercises may remain open-ended.
 
The End of Summer coincides with the publication of Manual: The Wilson Exercises with words by Trinie Dalton, Diedrich Diederichsen, Ruth Estévez, Geir Haraldseth and Rivet, and images by Anna Craycroft and Marc Vives. Manual: The Wilson Exercises is a co-production between REDCAT and the Rogaland Kunstsenter with support from the Arts Council Norway. It is designed by Project Projects.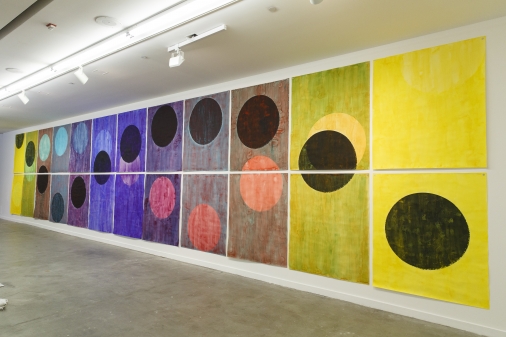 Anna Craycroft (New York) has developed a body of work that draws analogies between early child pedagogy and cultural production. Every question she asks has to do with being an artist, or being an artwork: what for, how, and why? Her sculptural installations, workshops, and lectures, as well as collaborations with artists and other experts, combine archival information with the creation of platforms that emphasize art as a vehicle to create original knowledge – most notably C'Mon Language PICA, Portland (2013),Subject of Learning/Object of Study Blanton Museum of Art, Austin (2010). She has received numerous commissions for public sculptures (Art in General, Socrates Sculpture Park, NYC; Lower Manhattan Cultural Center, NYC; Den Haag Sculptuur, the Hague, Netherlands). Craycroft also teaches, and will be faculty at CalArts in spring 2015. She is represented by Tracy Williams Ltd gallery in NYC.
Marc Vives's (Barcelona & San Sebastián) practice comprises performance, group sessions and installations. Vives brings together disparate fields of popular and mainstream culture to prompt novel connections and collective action. He often designs radical spatial situations that invert regular roles or structures of authority. In particular, he focuses on questions surrounding artistic production and practice–such as his work with YProductions, Hamaca, Por La Vena. He recently participated in a collective project at the Tàpies Foundation (Barcelona). As part of the duo Bestué/Vives (2000-2012), he has presented work at the Venice Biennale (2009), at Playground festival, Belgium (2010) and a performance in Times Square, New York with Creative Time (2010). Vives is currently the curator at Nau Estruch in Sabadell (Spain). The Wilson Exercises is their first project together.
Rivet is Sarah Demeuse and Manuela Moscoso, with other collaborators. They make exhibitions and publications, and hold occasional reading groups and conference calls. Some are more public than others, yet all are conceptually connected. Rivet has focused on notions such as deployment, circulation, and resonance but is equally concerned with curatorial frameworks and working methods. Having landed in places such as Belgium, Ecuador, Beirut, New York, São Paulo and Berlin, Rivet's permanent residence is at http://rivet-rivet.net