Foredrag ved Jennifer Teets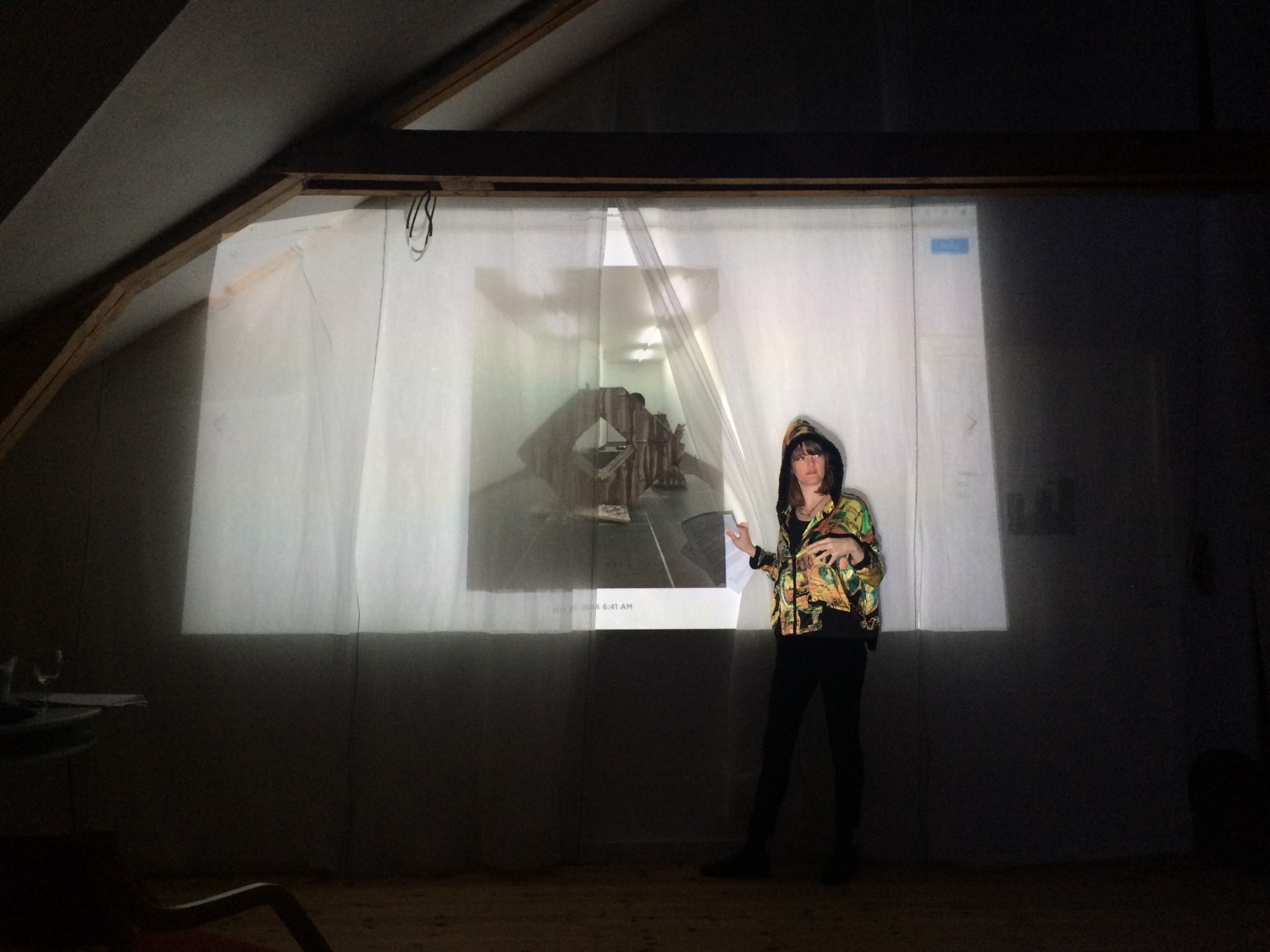 Jennifer Teets er en amerikansk kurator basert i Paris og vil snakke om sine arbeider på Rogaland Kunstsenter. Foredraget er delvis perfomativt og hun dekker alt fra ost til universet.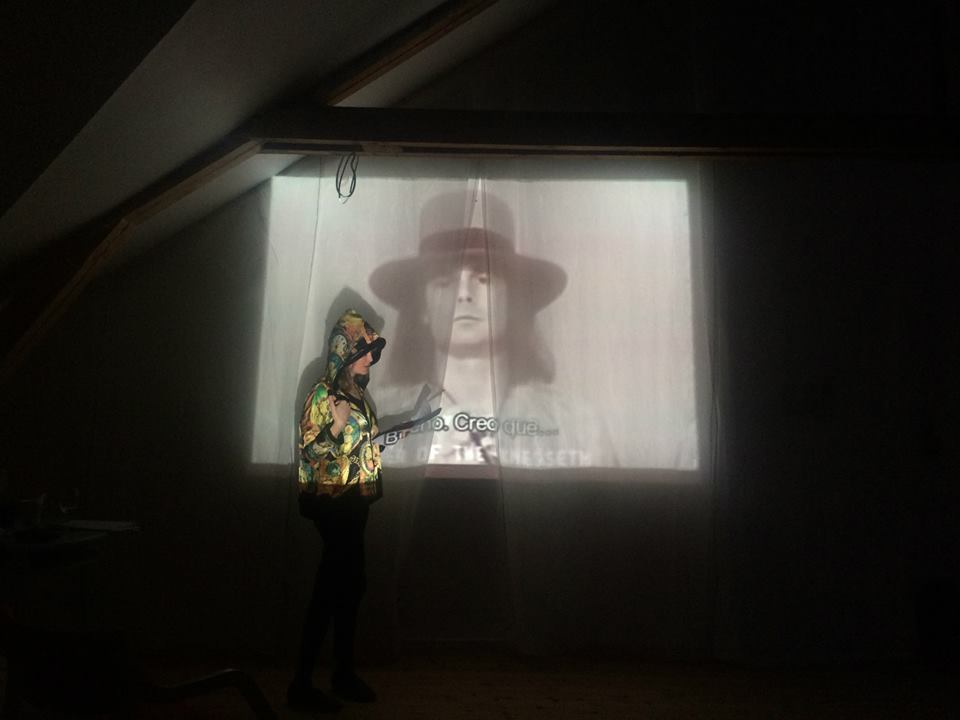 Jennifer Teets is an American curator, writer, and lecturer. Her recent work takes the form of scripted scenarios where information, technique, theory, and aesthetics transpire in sites of historical and spatial divergence and have materialized into a multitude of formats and exhibitions including: "This place you see has no size at all," Kadist Art Foundation, Paris (2009); "A clock that runs on mud," Galeria Stereo, Poznan, (2011); "The world is bound in secret knots," Fondazione Giuliani, Rome, (2012); "Vinimos a soñar: France Fiction," Museo Experimental El Eco, Mexico City (2012); "Boustrophedonic procession," (w/ Darius Mikšys) Objectif Exhibitions, Antwerp (2012/2013); "Elusive Earths," Etablissement d en face Projects, Brussels (2014); "Tierras Esquivas II," FLORA ars + natura, Bogotá (2014). She recently organized a three part series titled "Pharmacokinetics of an Element" (a prototype for the 12th Baltic Triennial of International Art) at the Center for Contemporary Art, Vilnius. She will curate a month long series of events for the 12th edition of the Baltic Triennial of International Art in September of 2015 at CAC, LT which later travels to Bunkier Sztuki Gallery of Contemporary Art, Kraków. From 2003-2007, she spearheaded the contemporary art program at the Sala de Arte Público Siqueiros in Mexico City, the former home/studio of Mexican Muralist David Alfaro Siqueiros, which today exists as one of the most pivotal contemporary art museums in Mexico City. She frequently serves as a curatorial consultant and advisor on the international level. Her personal writing spans across science studies, philosophy, and ficto-critique, and performs as an interrogative springboard for her curatorial practice. She has written extensively on art and curating for Art-Agenda, Art + Education, Art Papers, frieze, Metropolis M, Mousse, SPIKE, and Terremoto amongst others. She lives and works in Paris.