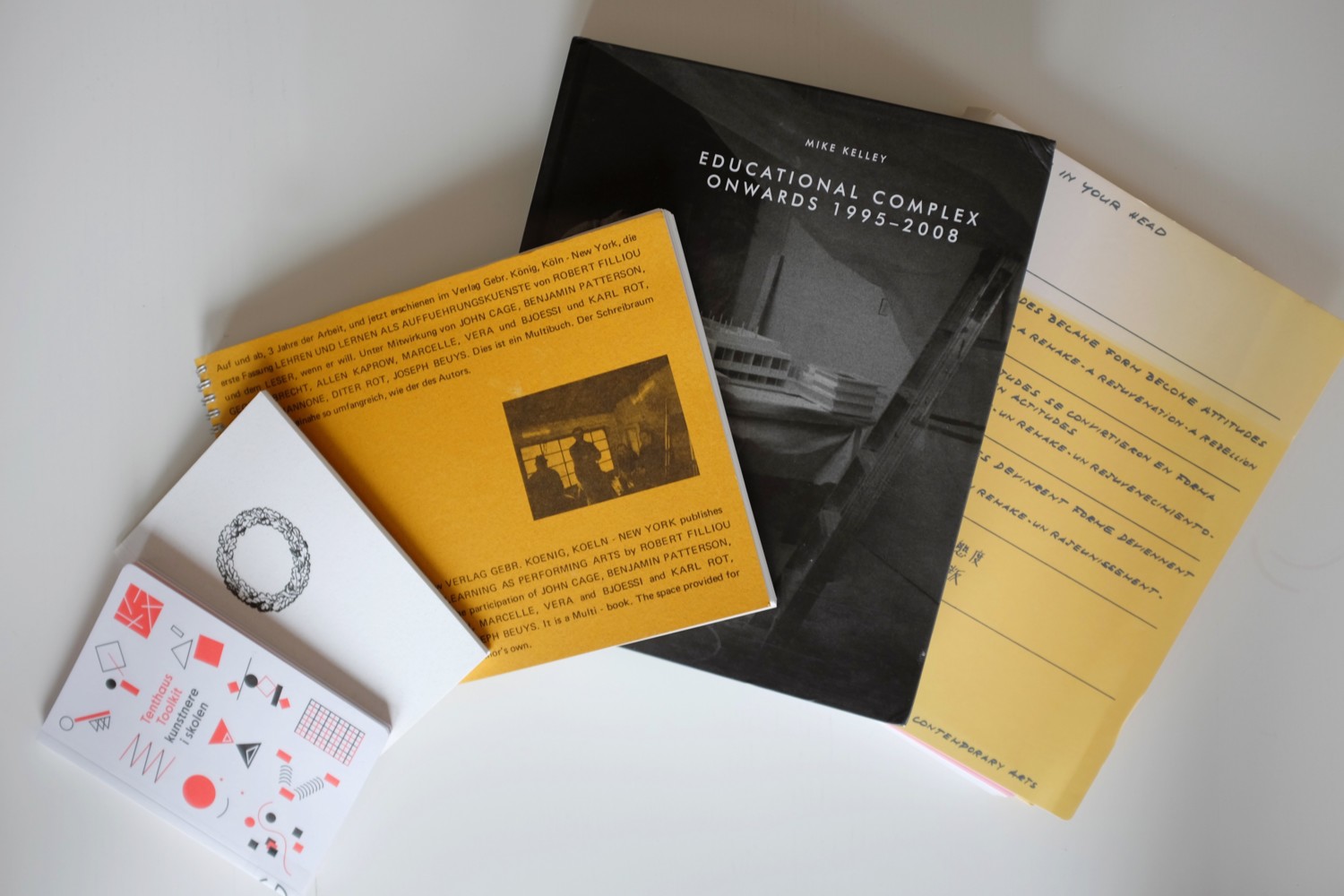 Five books on teaching, learning and reinventing
Tenthaus Toolkit: kunstnere i skolen
Tenthaus, 2016
Slow Education, Jessica Williams
NSEW, 2014
Teaching and Learning as Performing Arts, Robert Filliou
Verlag Gebr. König, 1970 & Occasional Papers, 2014
Mike Kelley: Educational Complex Onwards 1995-2008
JRP/Ringier, 2009
When Attitudes Became Form Become Attitudes
CCA Wattis Institute for Contemporary Arts, 2012
On the occasion of RKS' Independent Study program that runs throughout July, these month's library picks focus on books that touch upon the relationship between art practice and pedagogy.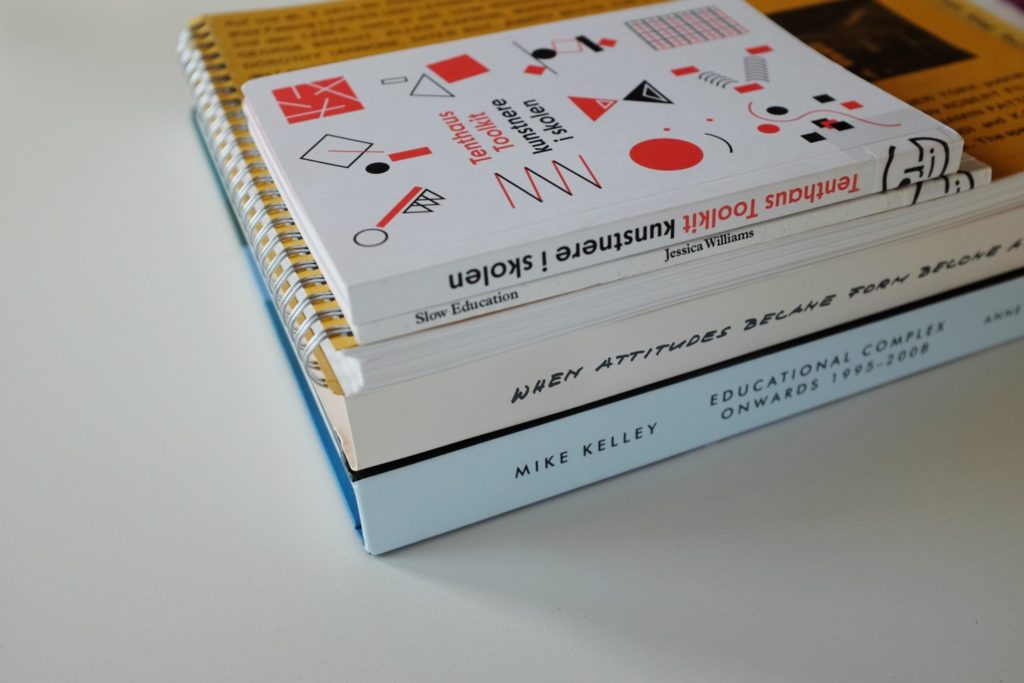 The pocket-sized Tenthaus Toolkit: kunstnere i skolen aims to build a bridge between schools and artists. Through several texts and practical examples, the book elaborates on how artistic practice can start a dialogue with young students. Central questions of this playful publication are how the perceived 'uselessness' of art can become meaningful in (elementary) education and if it is possible to keep an autonomous attitude when engaging with systems outside of the arts.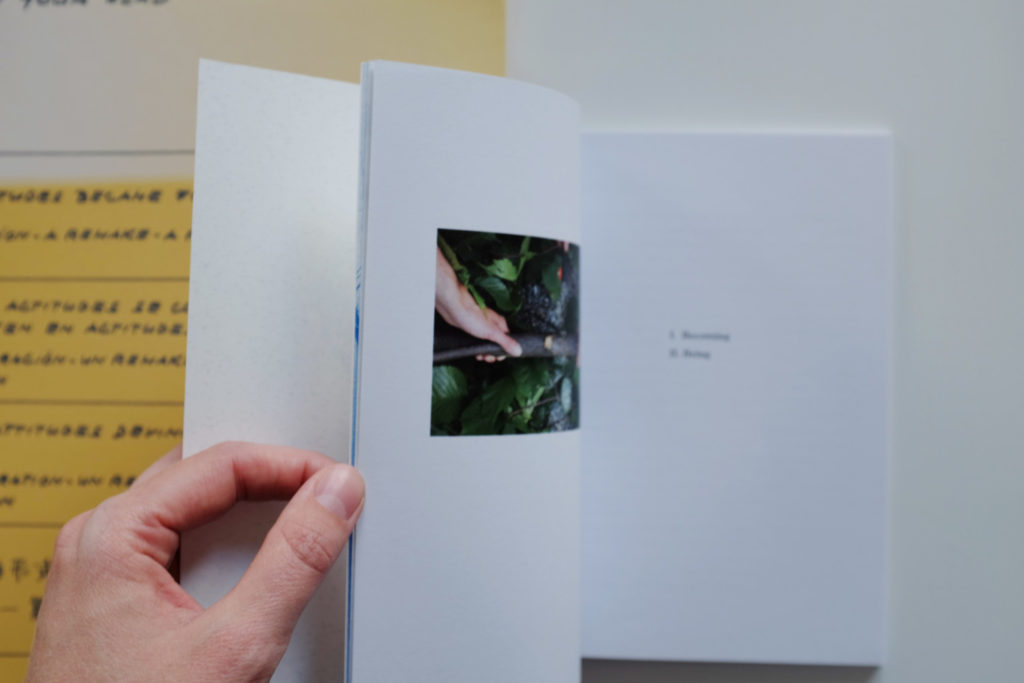 Jessica Williams' Slow Education gathers photographs and texts that were produced while the artist was in art school. The small book offers thoughts on dreams, craftsmanship, archery, being an artist while also juggling a "real" job, and various questions that arise when thinking of how to learn to become an artist.
Teaching and Learning as Performing Arts is a reproduction of Robert Filliou's original edition from 1970. On the first page of the publication, the reader is invited to fill in the writing-spaces that are left blank: 'For this study is about permanent creation and audience participation. It is authored (co-authored, with each reader who wishes it) by man who believes in trying to close the gap between the artist and his public, and joining them in a common creation.'
Filliou refers to the publication as a 'multi-book'. He argues that some of the problems inherent to teaching and learning can be solved through the participatory principles developed by Fluxus artists: through happenings, action poetry, non-instrumental music, games and correspondences. A personal favourite is the chapter Robert Filliou's Whispered Art History.
Published on the occasion of the exhibition of the same title, Mike Kelley: Educational Complex Onwards 1995-2008 presents a series of projects by Mike Kelley in which autobiography and imperfect memories are key ingredients. The introduction reads: 'The personal history that Kelly constructs from work to work is not a guarantee of any authenticity. "Much of it" is only, as Kelley says, "blatant lies."' The work that triggered these projects is Educational complex, a maquette made from various schools that Kelly attended, in which the spaces lost by memory are left blank.
When Attitudes Became Form Become Attitudes is a re-evaluation (or: a restoration, a remake, a rejuvenation, a rebellion) of the exhibition Live in Your Head: When Attitudes Becomes Form by Harald Szeemann. This remake gathers a group of contemporary artists that explore the legacy of Conceptual art. Like the original catalogue, this publication follows the office-binder format; it includes various commissioned essays, together with images of the artworks and a previously unpublished interview with Szeemann.