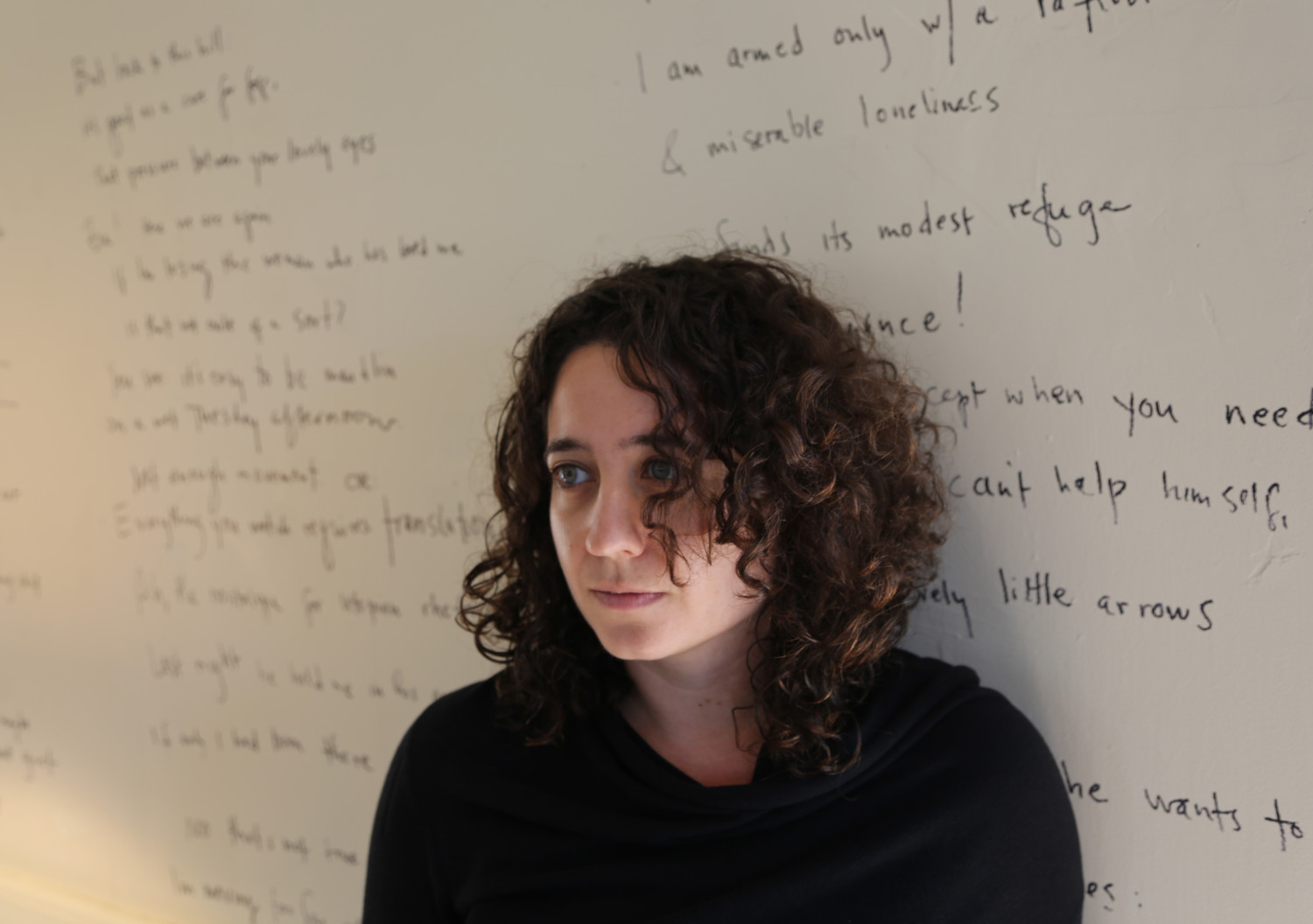 Onsdag 5. september kl 19.00
Contemporary Art Stavanger presenterer Claudia La Rocco: "The ferry is turning course now, away from the sun."
CAS warmly invites you to a presentation by Claudia La Rocco, writer and editor in chief of SF MoMA's Open Space. La Rocco will offer thoughts (she hopes not too scattered) on the concept of place: where she is, where she's coming from, where her art is trying to go… and all the things that get lost in translation as we move through the world.
Claudia La Rocco is a writer whose work frequently revolves around interdisciplinary projects and collaborations. She is the author of The Best Most Useless Dress (Badlands Unlimited), selected poetry, performance texts, images and criticism; and the novel petit cadeau, published by The Chocolate Factory Theater as a print edition of one and a four-day, interdisciplinary live edition. She edited I Don't Poem: An Anthology of Painters (Off the Park Press) and Dancers, Buildings and People in the Streets, the catalogue for Danspace Project's PLATFORM 2015, for which she was guest artist curator. Her collaborators include the choreographer Michelle Ellsworth, the painter Brett Goodroad, and the photographer and classics scholar Alexandra Pappas. animals & giraffes, her duo with musician/composer Phillip Greenlief and an ongoing roster of collaborators, has released two albums: July (with various musicians; Edgetone Records, 2017) and Landlocked Beach (with Wobbly; Creative Sources, 2018)
La Rocco's poetry and prose have been published in such anthologies as 6X6 #34: I Like Softness (Ugly Duckling Presse), Imagined Theatres: Writing for a theoretical stage (Daniel Sack, ed; Routledge), and On Value (Ralph Lemon, ed; Triple Canopy). Her work has been presented by The Walker Art Center, The Kitchen, The Whitney Museum of American Art, et al. She has received grants from the Doris Duke Charitable Foundation and Creative Capital/Warhol Foundation, and had residencies at such places as Headlands Center for the Arts, Lower Manhattan Cultural Council, and On the Boards theater. She teaches and lectures widely, including at Princeton University, the School of Visual Arts, San Francisco Ballet, and Tokyo's Dance New Air festival; and has bylines in numerous publications, including ARTFORUM, BOMB, East of Borneo, and The New York Times, where she was a dance and theater critic and reporter from 2005 to 2015. La Rocco founded the social and online criticism collective The Performance Club, and is editor in chief of SFMOMA's art and culture platform Open Space.
Contemporary Art Stavanger is an online platform for the dissemination of information and critical discourse on the visual arts in relation to the city of Stavanger, Norway. We aim to reveal the rich resources and growing visual arts culture in Stavanger by providing critical content through research-based texts, essays, reviews, interviews, profiles, social media and a calendar of upcoming exhibitions and events.